Set in the centre of Le Méridien Dubai Village, where 18 distinct dining destinations come together under one destination, within Le Méridien Dubai Hotel & Conference Centre, M's Grill is re-launched as Beef Bistro. Building on a highly regarded reputation, Beef Bistro will bring the finest treasures of land as well as serve the finest selection of meats that are grilled to absolute perfection. Serving the most loved favourites from over the years, along with some new flavours from classic French cuisine, Beef Bistro's exceptional fare is sure to delight diners.

Inspired by the French Bistro culture and delicacies from diverse cultures, the menu abounds in creativity and unique flavour pairings. Dishing out a wide variety of tastes, the assorted selection focuses predominantly on prime cuts from Japan, Australia, New Zealand, America and Argentina. Blending innovation with culinary flair, Beef Bistro stands out in the busy gastronomic landscape of Dubai, where guests can expect a delicious spread of appetizers, hearty grilled meats and juicy, prime steaks grilled to perfection in a special Josper charcoal oven. For purists and connoisseurs, the menu offers a choice of "aged beef", courtesy the special Ageing room within the restaurant. Also on offer are crisp salads made with fresh seasonal produce and premium ingredients, as well as mouth-watering desserts and signature treats that are sure to delight anyone with even the slightest sweet-tooth.
Beef Bistro is all about enjoying a divine dining experience with the same warm hospitality, where regular diners need not mention their usual preferences, they are simply understood. New diners are warmly initiated into the world of delectable flavours. The relaxed and friendly atmosphere is complemented by an open grill where you can watch your Ribeye Wagyu or côte de bœuf cook and a private cocktail bar for a pre-dinner aperitif or post-dinner port. Boasting a wine list featuring a handpicked selection of the rarest wines, the restaurant has a dedicated sommelier to shine, share knowledge and help guests to make informed choices.

Bright and airy, with bar style as well as family-style seating, Beef Bistro overlooks the restaurant's fascinating ambience. Boasting of eclectic interiors and a choice of al fresco dining, Beef Bistro sets the mood to enjoy a relaxed conversation as you relish the finest assortment of grills.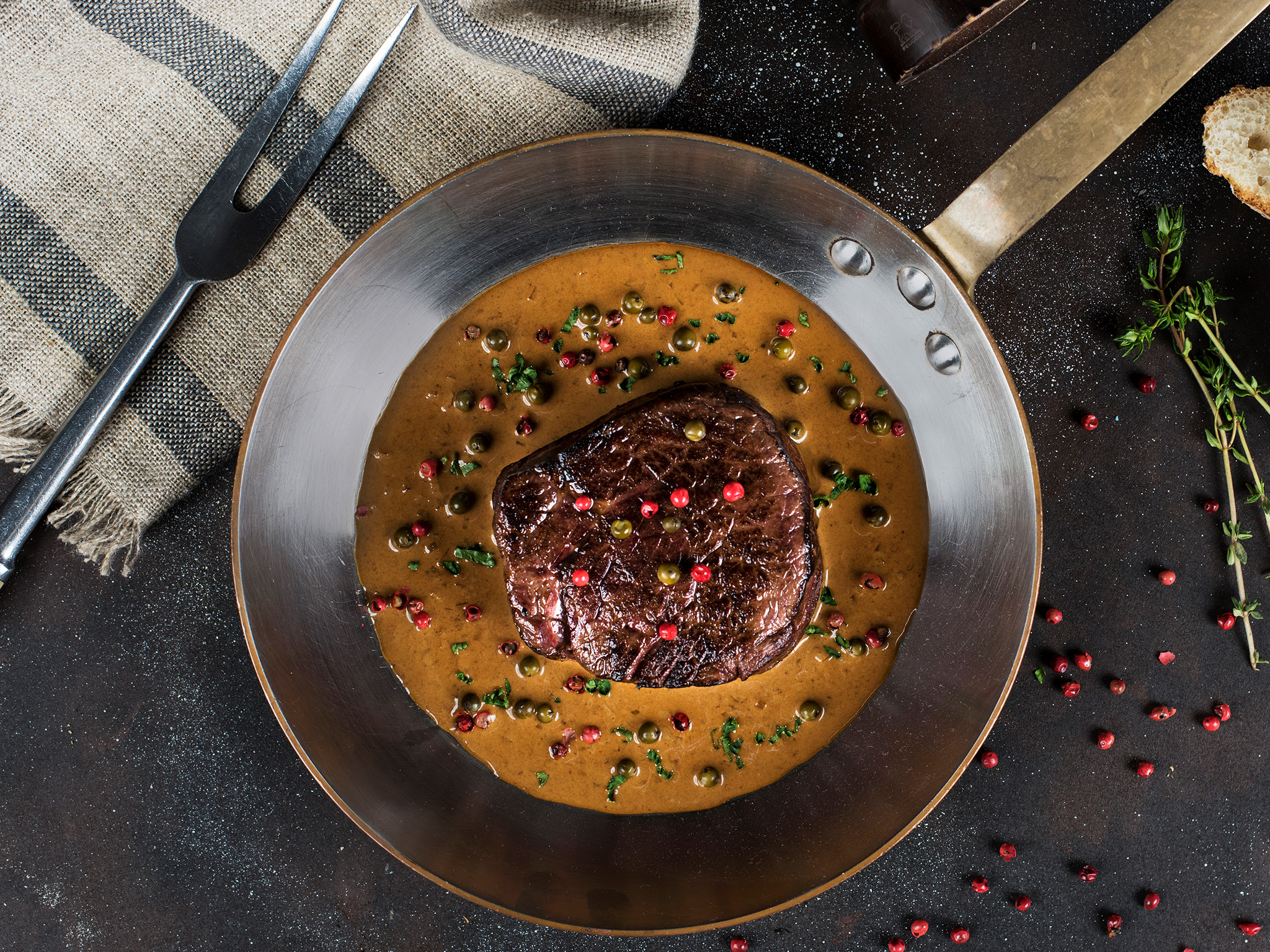 Everyday

12:30 PM - 11.00 PM